A World-Class Education
for a Global Future
(Beta Test Program)
World School Academy (WSA) is a unique combination of self-directed

online or at-home education with accountability

from mentors and peers

, plus

project-based,

real-world, portfolio-building learning. We also provide regular

in-person

challenges, skills development, mentoring, adventure, and

experiential learning opportunities

.
AN EDUCATION
LIKE NO OTHER
Only at World School Academy (WSA) do we combine real-world experiential project-based learning with online mentoring, classes, and curriculum.
​
Students learn how to learn and think, to discover their life purpose and mission, and the skills they need to master in order to make a real positive difference in the world.
We are looking for families & students that are the 'right fit' for the World School Academy culture which is based on purpose, mission, growth and learning, values and contribution, and adventure.
​
If you feel you are the 'right fit' for this program, we invite you to apply. We have flexible tuition options and even financial aid available.
​
WSA's

Reach Upward

APPROACH:
Holistic Life Education Coaching
Live training for parents & youth to help students create a Personal Study Plan.
Quarterly adventure, skills development, and leadership camps for parents & youth.
Students learn critical thinking skills through regular discussions and group dialogues.
Students meet daily with a mentor & peers to discuss daily goals & objectives.
Students work with mentors and peers on real-world projects to build portfolios.
International Experiences
A couple times per year students have the opportunity to study abroad.
Students meet live online twice weekly to learn habits for a successful life.
Accountability framework to help students stay on task learning from home.
Works With What You're Doing
WSA works with what you're ALREADY doing -- use as much or as little as needed.
"This is AMAZING!! We are starting our ninth year of homeschool this year and this program is what I've been looking for the entire time! We move a lot and my kids haven't ever been able to deeply connect with many friends. This is the perfect solution."
​
Your educational philosophy is so spot on! We've been... doing some curriculum here and there but the things that have taught the most are impactful books, hands on opportunities, self interests, and travel adventures. A mentor (other than we boring parents 😉) is the missing piece. "
WSA has a year-round calendar that starts in October and ends in September. There are 4 sessions per year, each lasting 8-10 weeks with approx. 3-5 weeks of break in between sessions. Reach Upward camps and adventures will be held during breaks.

Some mentoring ('school') sessions will be spent studying abroad.
​
* BETA TEST session begins September and continues to December 2020.
​
** Session 4 (maybe) and Session 1 will be study abroad. If the student cannot participate in the study abroad they will be

able to participate virtually and continue meeting with their mentor and peers

.
Example

Daily & Weekly Schedule
(online Class & live mentoring)
​
*multiple meeting times in different time zones will be offered depending on the # of students in each zone.
Students will meet every morning with their mentor and peers to set goals for the study day using their Personal Study Plan as a guideline (previously created with the help of parents and mentors).
​
During the day students will work on their plan and then report their progress during Accountability Meetings. Students will have text or video access to their mentor and team partners throughout the day for any questions or concerns that may arise.
* During 'study time' at 9:30, 11:00 and 1:00 students will attend school or other online classes, or utilize another predetermined curriculum.
If nothing has been selected, Greg & Rachel will work with the parents and students to help them identify exactly what the student will work on during each 'study time'. So

when it comes time for 'Core Studies' your student will know exactly what to work on

(i.e. Khan Academy for 40 min., Quill.org for 20 min. etc.)

Students will be free to use whichever curriculum they would like, and we can also provide

suggestions and recommendations.
​
** One-on-one accountability & mentoring sessions are available for students who aren't able to meet at scheduled times.
HOLISTIC LIFE education coaching
(live & online 1-2 times per month)
Parents will meet live online one to two times per month with Greg & Rachel Denning. Parents will work to redefine the definition of education for their family, create an Education Master Vision and Plan, and then work with mentoring their children to create Personal Study Plans.
​
Greg & Rachel will also work individually with parents to answer questions about specific challenges and obstacles.
​
Coaching is included when you apply for the program

, or parents can join JUST coaching only by clicking the button below.
REACH UPWARD

CAMPs, international trips &
STUDY ABROAD PROGRAMS
(dates are tentative)
More information will be available soon
Enter your name and email below to get updated with costs, itineraries, dates, and more!
Greg & Rachel Denning are world-traveling, homeschooling parents of seven children. Married nearly 20 years, parents and homeschoolers for nearly 18 years, they share the tools and knowledge parents need to succeed in educating their children through Home Education Coaching. They also plan and lead international experiences & adventures.
Frequently asked questions
Will your program eventually be available to kids as young as 11 (or younger)?
---
Yes, the mid-term plan is to have a mentoring and 'accountability framework' program available to 8/9 to 12/13 year olds, and eventually younger ages as well.
---
Will parents with younger kids still benefit from the coaching?
---
Yes! The home education coaching will be beneficial to parents with children of ALL ages as it will help the shift their current paradigm about education (from an antiquated view to something that is applicable in an 'uncertain future' that our children are facing). The education coaching will also help them create a long-term vision and plan for their child's education, as well as learn the tools they need to positively influence and inspire their child to take charge of their own education. Parents can join the Home Education Coaching only for $99/mo.
---
How do the students get the accreditation they need to get their diplomas if you don't follow the state guidelines?
---
World School Academy intentionally does not offer accreditation, nor do we plan to, and for a specific purpose. We believe that the educational system needs to be reformed, which means that we don't feel the need to conform to existing systems and structures. Yes, accreditation has been valuable historically. However, the major challenge facing education today is that our children are being put through an antiquated system that is preparing them for a 'future that is already in the past'. If we continue to utilize this system then our children will not be prepared for jobs and careers of the future -- which do not even exist yet and will be using technology that has not yet been invented. Everything is very different than it was in the past, and is changing faster every year. Schools that are accredited are forced to comply to this antiquated system, instead of being innovative and forward-facing. If you're interested in accreditation for college options in the future, there is a way to get into college without following the traditional educational (accredited) path. Although many top thought-leaders and thinkers today say that there is no need to even have a high school diploma or college degree at all (just listen to Elon Musk below). What matters for success in the future are knowledge, the ability to think, and skills development -- to create a track record of achievement. This is the goal at World School Academy.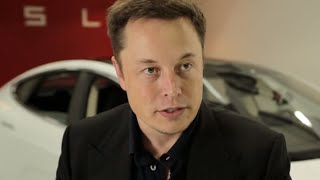 However, sometimes attending college is a necessary part of your life path (to become a doctor, etc.) If that is the case, it is still possible to achieve even without accreditation or a diploma. This is something that we can coach parents and students through in our home education coaching program.
---
My child is already doing "XYZ" for school/studies... will this interfere with what we already have going?
---
The 'Accountability Framework' and Daily Mentoring is designed to work WITH whatever students and families already have going on. It is created to take the pressure off parents for making sure that the work they need to do gets done. If your student is not able to meet during the scheduled times that is okay. They will have access to their mentor throughout the day and will be able to send their daily study goals to him and report back on whether they completed the work or not. This framework helps them to take individual responsibility for their education and to be accountable to someone besides their parents (which is a very powerful tool!)
---
Will this program help my child stay on track and eliminate the constant badgering I have to do every day?
---
Absolutely! There is power in having a mentor and group of peers to report to about educational progress, instead of just mom and dad -- not to mention the initiative and individual responsibility that comes when a student creates their own Personal Study Plan and takes ownership for their own education!
---
I'm worried that my student may feel a tad bit overwhelmed. He likes to read but it's not something he would choose to do over going outside and biking. Do you need him to be on a certain level or is it a build where you stand type of thing... I don't want him tied to the computer and a very strict schedule. I want room for his creativity to grow. Will this work with this program?
---
I understand! We have children like this too. The great thing about the approach we take is that each student gets to decide what their daily schedule looks like. If that includes riding bikes outside, awesome! I know that my children like do things like that, too. In fact, the science shows that taking breaks like that and devoting time to those kinds of activities is actually beneficial for brain development and creativity. So students don't need to feel that they are tied to a 'strict schedule'. There is plenty of flexibility for creating the kind of schedule that appeals to each student -- with every type of activity.
---
My child loves to play sports. Would this interfere with team sports at all?
---
WSA's program is designed to work with/around the student's interests and passions, so playing sports could continue to be a part of that... except for maybe during study abroad sessions. :) Your child might be able to continue practicing, depending on which countries we visit and if they have their sport there.
---
Is the study abroad a separate thing available to everyone is it only for those in the program?
---
The study abroad programs are available to all but first priority will be given to students of World School Academy. Those who pay the higher tuition amounts will have a portion of their tuition applied to the study abroad program. Each study abroad will have an additional cost depending on the length of time abroad and the country visited.

---
What is the tuition cost?
---
World School Academy's goal is to attract the right students and families who resonate with our approach and mission. In order to do that, we are willing to work with families as necessary with tuition. To do that, we offer a flexible range of payment options: * $199/mo. or less -- For students in need of subsidized financial assistance. * $299/mo ($3588/year) * $499/mo ($5,988/year -- includes FOUR free one-on-one coaching sessions) * $599/mo ($7188/year -- FAMILY DISCOUNT -- up to 3 children) * $799/mo ($9,588/year -- includes one youth camp) * $999/mo ($11,988/year -- includes two youth camps or one international trip or % applied to study abroad) We have averaged the tuition to a monthly amount that you would pay year-round, even during breaks, to make it simpler and more affordable, and to keep our mentor employed so he can prep for upcoming sessions and lead camps, etc. Since the yearly tuition amount remains the same, the easiest way to logistically handle the financial side of it (for WSA and for families) is to have an average monthly amount. So using the base tuition amount ($3588/year) as an example, instead of paying $598/mo for two months at a time, four times per year (four sessions), and having to re-enroll in a payment plan every 3-4 months, we simplify it so that families can sign up once and pay an averaged cost of $299/mo all year long. But don't worry, you can easily cancel anytime if you decide you don't want to continue with WSA. Alternatively, parents can join the Home Education Coaching only for $99/mo.
---
Can you pick and choose if you attend the adventures and camps? If you don't go to one, are you paying for that session or what are you doing that session?
---
Yes, you can pick and choose which camps and adventures you attend. If you do not attend then the student will just have a break -- similar to summer break except that instead of three months at once the breaks are broken up during the year (this has been proven to be more effective to keep momentum in learning). See more under 'What is the tuition cost?' as to how the costs breakdown during breaks and sessions. The cost of the camps and adventures may or may not be included with your tuition depending on the amount you choose to pay (there is a flexible range of payment options to fit with any budget).
---
I am not a fan of online learning. We do very limited screen time of any kind because I feel it's addictive. So I am not sure about my kids being on line every day to check in with their mentor and peers...
---
"Technology is a tool, not a toy" is something we have taught our children for years. If you have a very specific purpose for using a device in a way that will help you achieve the goals you have for yourself, then you are welcome to use them in a responsible way. Children NEED to practice self-regulating device usage so that when they grow up and leave home they don't binge device usage since mom and dad are no longer in charge. :) That being said, online time with mentors and peers is deliberately kept at a minimum (about 45-60 min. per day at most). The rest of the time the parent and student are free to choose whatever type of curriculum they would like to use -- online or offline -- to pursue their education. The online mentoring portion simply provides an accountability framework to report on whether the student did their studies or not. From my personal experience homeschooling seven children, and a natural 'device-resistant' mother, I have (reluctantly) found that sometimes online resources are the best for teaching certain subjects and so I have been open to using them if they engage my child and help them learn something they want to learn (or are otherwise resistant to learning). To combat the 'addictive' and distracting nature of being online, I have set up 'headgates' that prevent my children from 'getting lost for hours' on a device. This includes down time, time limits, parental controls, and more. This is especially helpful for younger children (and some teens) who are learning to self-regulate. It's the equivalent of not leaving a plate of cookies on the counter unsupervised and expecting your child to eat 'just one'. You hide the cookies instead because you know better. :)
---
I would like for us (the parents) to be their main mentor. I do see the value in establishing trusted mentors outside the family, but I wonder if it is possible to have both?
---
For younger children (12 and younger) parents SHOULD be the main mentors! This is normal and good, especially when parents have their own mentors to help with their personal growth and development. This WSA program is designed for teens who (naturally and normally) begin looking outside the family to confirm (or disprove) what they've been taught their whole life. This is a normal and GOOD process that parents need to be aware of and intentional about in order to find the right mentors that support the values and beliefs they hope their teens will adopt. This is when outside mentors become a very powerful and necessary influence in their children's life, while helping to reinforce the positive influence you have already had on them as their parent mentors.
---
As much as I would love to attend any of these classes or join the study abroad, the monthly payment it way to high... everything is too expensive.
---
We understand that the tution costs may be out of the current budget of some. We have aimed to make participation as affordable as possible so as to provide opportunities to those that wouldn't otherwise have the chance to participate in something like this. Other comparable schools and programs charge around $10,000 a year. WSA base tuition is only a minimum of $3588/year. I know in the past our budget has limited much of our children's educational growth. We were able to create more opportunities for learning and experiences for our children by learning the skills necessary to increase our family's income. Wallace Wattles teaches in The Science of Getting Rich, a lack of money can inhibit the growth and development of yourself and your children. Some families may want to consider a program that can help them increase their financial abundance. We offer a Master Your Money Mastermind that teaches the skillsets that will help you earn more for your family which you might want to consider. I know that increasing our income is one thing that has made a HUGE difference for our family's education and the ability to travel and study abroad.
---
How does this program work exactly? How are parents involved? Are students going to class or doing their own school work?
---
The best I can describe this program is a conglomeration of different offerings which we include:
homeschool coaching for parents twice per month
accountability mentoring for students Monday thru Friday
live online class for students twice per week

Reach Upward

youth camps (quarterly)
international trips (3-6 times per year)
study abroad (2-3 times per year)
The accountability mentoring and homeschool coaching are the 'base offerings' that will happen year-round (along with semester offerings for the Habits class) and are included with your basic tuition monthly payments. The mentoring and coaching will run on a unique schedule starting in October until September (a sort of 'pattern interrupt' from the old education system which was built to accommodate the farming/harvest season). During 'school' breaks, we offer

Reach Upward

camps around the USA that you are invited, but not required, to attend (and may be an additional cost depending on the monthly tuition amount you choose to pay). Some of the 'school sessions' will be study abroad opportunities (8-10 weeks), also at an additional cost, depending on your monthly tuition amount. If you can't make it abroad then we will still hold accountability sessions online (ideally). International trips will be separate and additional costs and usually are experiential/challenge based for 10 days or so in a foreign country -- like trekking to Base Camp of Mt. Everest or hiking the Inca Trail in Peru. The daily mentoring/accountability is simply a way for students to stay accountable with the school work they have chosen to do by checking in with their mentor and peers to:
Verbally state what they plan to work on that day
Report back on whether or not they did what they said they would do, and if they didn't, why not?
They will also meet twice per week in the live Habits class (if they want). If they do not have a plan for studying, then their mentor and parents can work with them to create one, along with help from Greg & Rachel in the 'homeschool coaching'. Parents will be involved in the entire process by meeting twice per month with Greg & Rachel to:
reset their paradigm about education and what a holistic, world-class education really looks like
come up with a plan for helping their children achieve this higher level of education -- the Education Master Plan
give them tools to mentor their children to help them come up with their own Personal Study Plans
provide ongoing guidance and help through the inevitable challenges and obstacles that will arise
---
Some terms will be study abroad terms. If we can't afford to do that, will there still be coaching and mentoring, and what exactly would it look like?
---
Yes, some terms are 'study abroad' but if the student cannot participate by traveling to the country we will still arrange a way for them to continue coaching and mentoring although it may require adjusting the schedule a bit to accommodate time zone differences.
---
One of the reasons we are doing home school is to get out and have more "real world" experiences. I don't want my kids tied to a computer everyday, even if the time is short like you described. We plan to do "real-world experiences". How does the program account for these types of things? Is it flexible enough for both parents and students who want to be out doing things and not always studying at home?
---
This program is designed to be very flexible and work with whatever the student and family have in mind for their education goals -- even if that includes activity days, field trips, vacations, trips, etc. Students are not required to attend a certain number of days or sessions per day. The mentoring and accountability are here to support YOUR goals, and to provide a framework of coaching, mentoring, and follow-through to help you achieve what you want to achieve -- whether that's working on the planning and financing of a family trip as a school project, or having specific goals of things you want to achieve during your 'real world experiences' (discussions, challenges, etc.). The mentor can help the student with these real-world activities to facilitate real world experiences.
---
My son is doing some public school classes. Would you consider him for the program since he is doing a hybrid at-school/at-home program this year? Is the program flexible enough for someone like him?
---
The program is flexible for all types of students to accommodate their existing schedules. The mentor can provide accountability for what they are working on, even if he can't meet live with the other students during every meeting.
---
---